Happy New Year! Can't believe its 2019 already! I am still back posting some of my projects, hopefully will be caught up soon.
In August 2018, I hosted a sew day/workshop for my Busy Bees Quilt Group at my house in Happy Valley, Oregon. We decided to create Quillages. I learned this method several years ago from a book by Karen Eckmeier's
Happy Village
. I'll give an overview of how we did it, but please purchase/check out Karen's book and website
http://quilted-lizard.com/patterns.htm
, the instructions are very good and she has some amazing samples to give you many ideas.
We spent about 4-5 hrs and most of us got the layout done or very close. I like this as a workshop because you only need your machine for the quilting and binding.
We start off by cutting primitive shapes and laying them over our background, which was just a 16" muslin square. We added some shapes for the water, mountains and background as desired.
I like to use a few dots of Roxanne's glue baste for each piece. This is a less permanent solution and allows you to change your mind.
Shawnee Halligan
Karen Ponce de Leon
'
Kelley Gutman
We start to add doors and windows and rooftops, also very primitive shapes but really make the village come alive.
Lynn
Jackie Moritz
Amy Austin pic 1
Amy's Further along
Trisha Rose - oh ric rac @ 12:15!
This was mine. I got feedback that i had too many pieces and was in over my head....but i kept going!
It did take another afternoon to finish, but i think adding some lace and little touches did the trick.
Keep in mind we still haven't sewn anything!
Finally we covered the piece with tulle and free motion machine quilt around the houses. Takes about an hour.
I used a pink tulle that had sparkly diamonds (not really) in it and had a rainy type texture.
You see that the pink hardly shows but the shimmer and the sparkles give it a Portlandia kind of feel. Oh yea, and take care when machine quilting through sequined tulle, you may break a needle, just saying...
You know
I love a striped binding! This one i actually finished the following week and it sat in the corner, waiting for me to hand stitch the binding on, which I did last night. One good thing about being sick is all my hand projects get attention.
And what is up this is darn cold people!. This is the 4th time since October and it is yet another virus/sinus infection turned bronchitis. After I knock this out, i should be able to withstand a plague! Sorry, venting, and since i can't breath through my nose that's not so easy.
For those of you were in the workshop, please add comments and post your finished quillages. It will be fun to see the end results.
Thank you my sister bees for trying something new! I love to see how each of us is creative in our own ways and the same instructions are interpreted so differently.
See you soon when I don't look like this...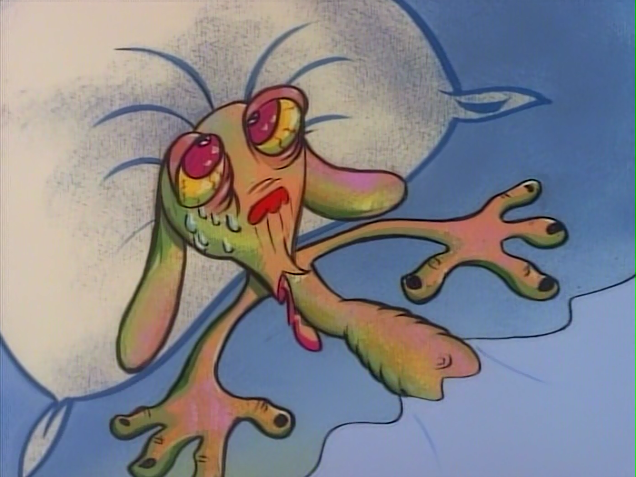 Happy New Year and Love to my fellow quilters!
Hope you take time to sew!
Aunti Nicole